EXCELLENCE IN VENETO
The coastline in Veneto is packed with some of Italy's most famous seaside destinations, where breathtaking landscapes and state-of-the-art amenities have transformed the tourist sector into one of the excellences of the Veneto area.
The Veneto coast is a spectacular territory, where land and water come together in a mixture of magical colours, from the lush green of untouched pine forests to the golden yellow hue of the lagoons packed with history and tradition, the brilliant blue of the sea and also the sand colour of the magnificent beaches.
This mesmerising setting, just a stone's throw from Venice, plays host to famous resorts which have become a firm favourite among holidaymakers, providing the ideal destination for unforgettable holidays, thanks to the outstanding bathing amenities and manicured beaches, which every year receive the coveted Blue Flag title.
Each resort stands out for its own distinguishing features which make it one of a kind: browse them all!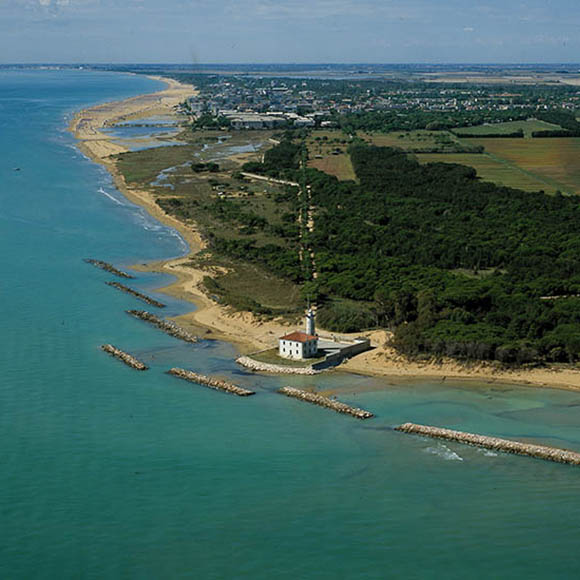 BIBIONE
An 8 km-long stretch of beach and golden sand that slopes gently down to the sea with a romantic lighthouse in the background.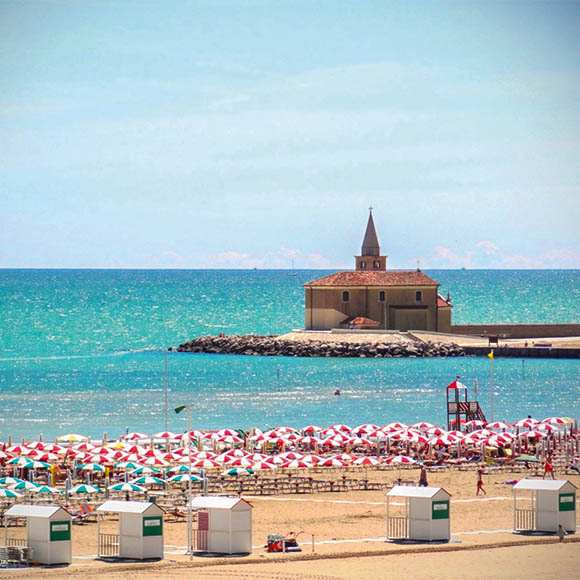 CAORLE
Also known as "little Venice", with its quaint historic city centre and famous "casoni" (typical sheds made of ditch reeds), as well as 18 km of beaches.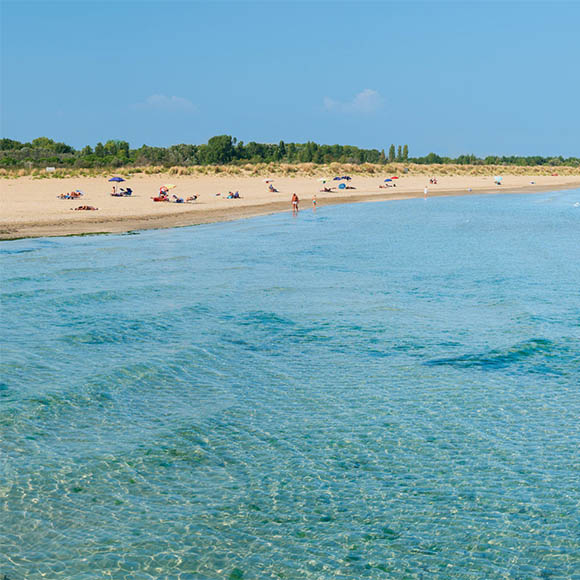 CAVALLINO TREPORTI
A natural setting of undeniable beauty has turned the small town into the second most popular seaside destination in Italy.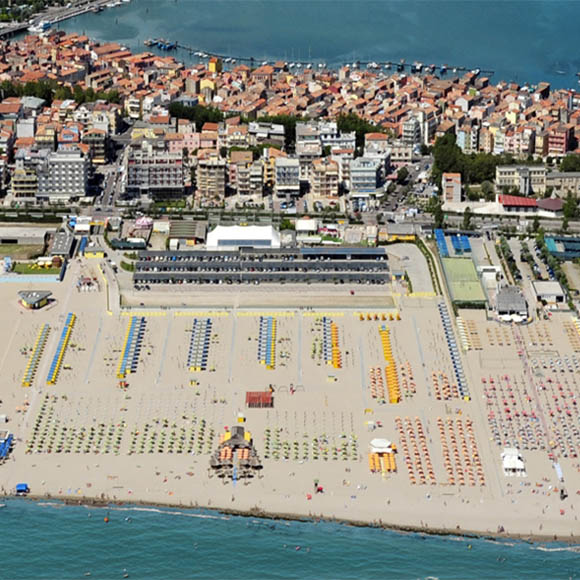 CHIOGGIA-SOTTOMARINA
Situated in the southernmost strip of the Venetian Lagoon, between the sea and the lagoon, it appears as if suspended in mid-air over the sea.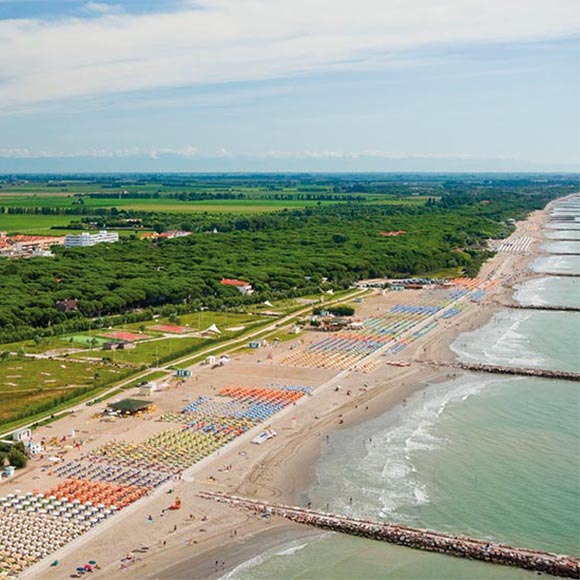 ERACLEA MARE
Established in the 9th Century on the ruins of the ancient Heraclea, it closely guards the characteristics of an untouched setting.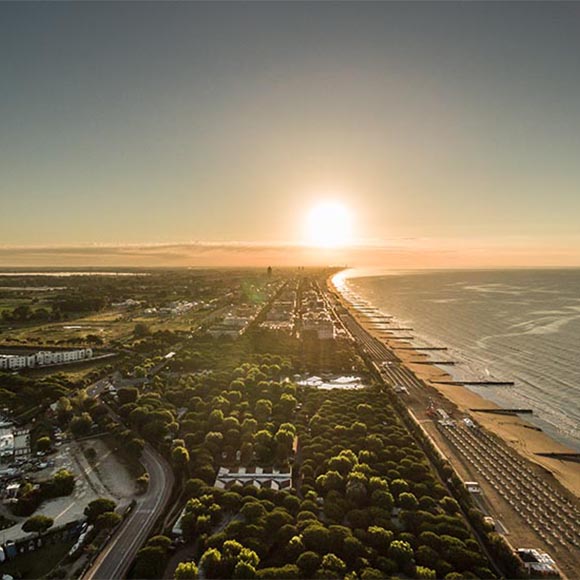 JESOLO
A benchmark resort on the Veneto coast, offering golden beaches and a modern, continuously evolving skyline.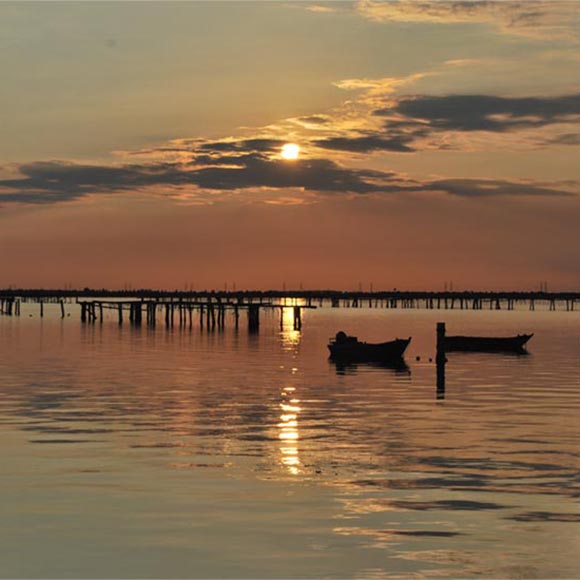 PORTO TOLLE
Built on the land that emerged after the major Venetian land reclamation works in the early 17th Century.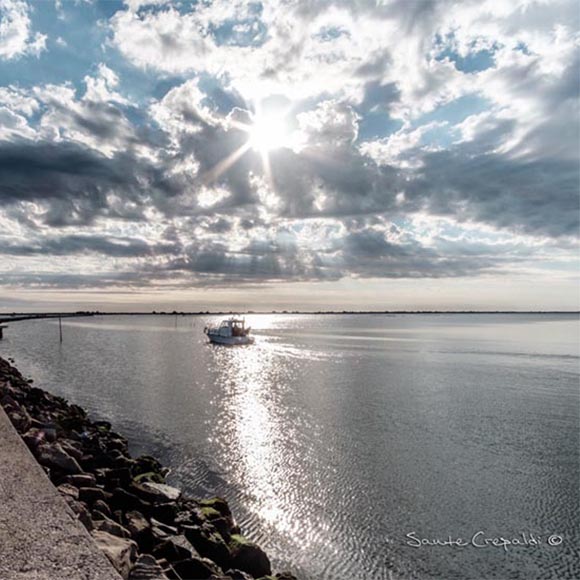 PORTO VIRO
A beautiful beach just a stone's throw from the Regional Park at the Po River Delta, ideal for slow tourism.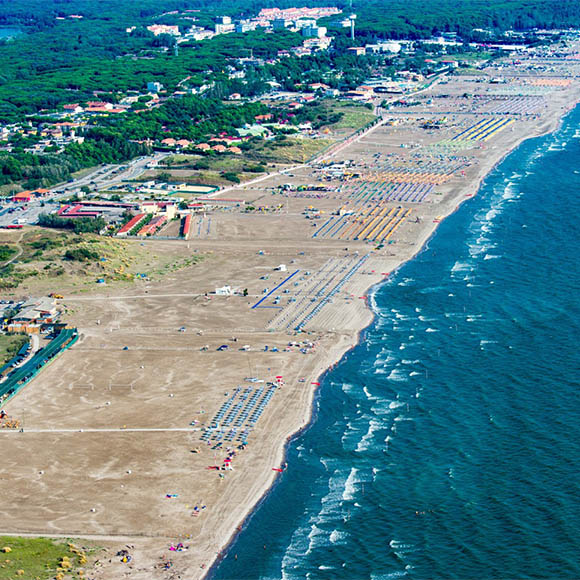 ROSOLINA
Famous among international tourists as being a people-friendly destination, the ideal place for a holiday to reconnect with nature.