THE PORTOGRUARO AREA
Golden beaches and pristine valleys
HISTORY
The area started to gain importance during the Roman era, especially from 1st century a.C. thanks to the layouts of the Via Annia and Via Postumia and, towards the north, of Via Claudia Augusta. The junction was Julia Concordia, subject to a centuriation which still bears an imprint.
With the fall of Rome and the arrival of the Barbarians, the ancient civilisation was safeguarded by the Abbeys of Summaga and, in particular, of S. Maria in Sylvia, under the patriarchy of Aquileia.
Then came the Republic of Venice, which imposed its power on these lands until 1797. The brief Napoleonic era and the Hapsburg chapter anticipated the annexation to the Kingdom of Italy.
The wounds caused by the events of the First World War were deep; the 1900s stood out also due to the great reclamation and the agricultural development, on the one hand, and the tourism along the coasts and commerce in the countryside on the other.
ENVIRONMENT
The Communitary Site of interest of Vallevecchia with the lagoon and its casoni vallivi is one of the most interesting Italian areas to explore. Discover the Livenza and Lemene rivers, the numerous cycle lanes and the new areas of reforestation allow for the development of environmental tourism – which is ever more appreciated – the numerous agricultural hamlets, historic residences and suggestive small urban centres.
GET TO KNOW THE LAND
You can start from the historic and tourist centre of Caorle and, go up the Livenza river, through Torre di Mosto, reaching S. Stino; from here, continue by bicycle on the Wine Route in the direction of Annone Veneto, Pramaggiore, Cinto Caomaggiore, up to the medieval town of Portogruaro. From here, head down the Lemene river to reach the archaeological site of Concordia Sagittaria (in ancient times known as Julia Concordia). By heading back on the road, you reach the centres of Fossalta di Portogruaro and Teglio; then head back down towards the beach passing through S. Michele al Tagliamento, arriving on the beach of Bibione; from here, the pinewoods and site of community interest of Vallevecchia complete the itinerary.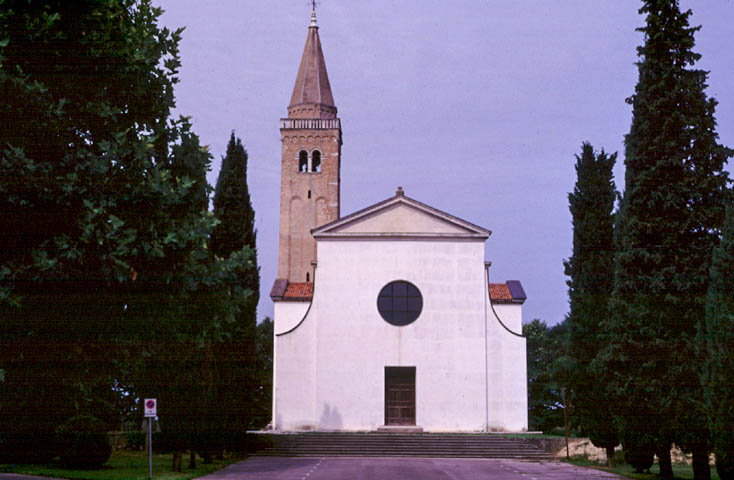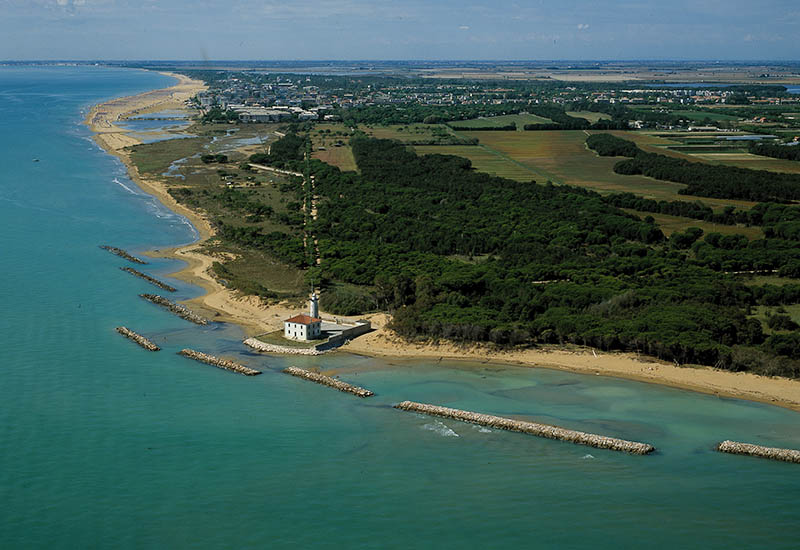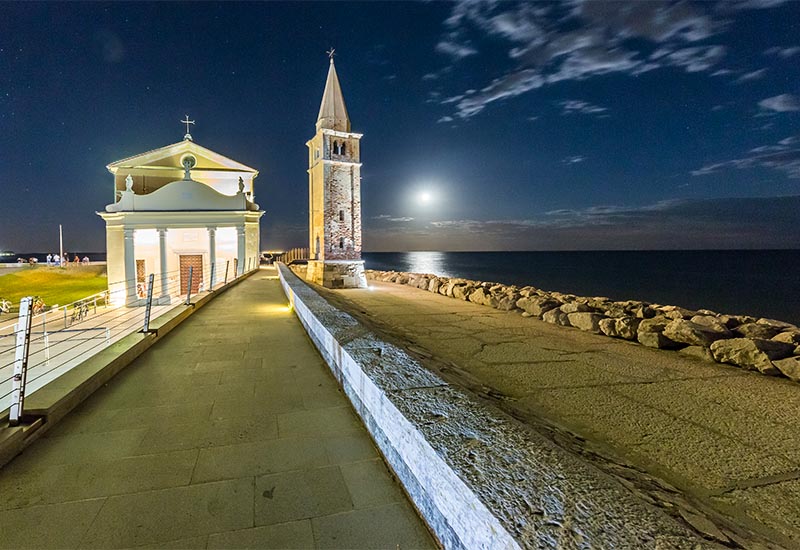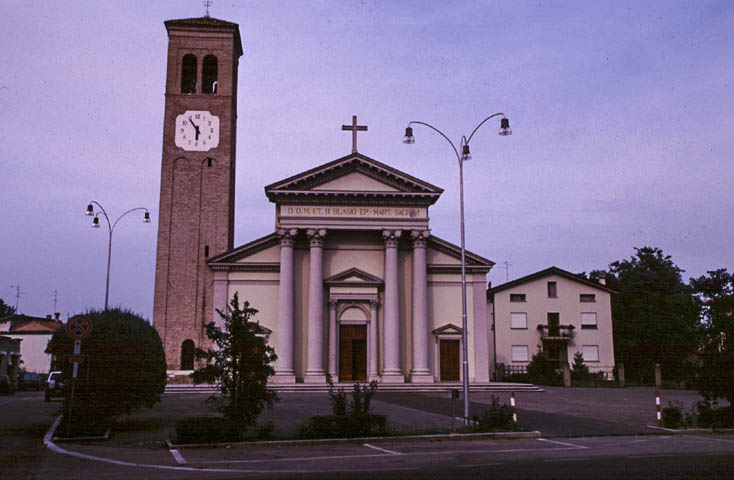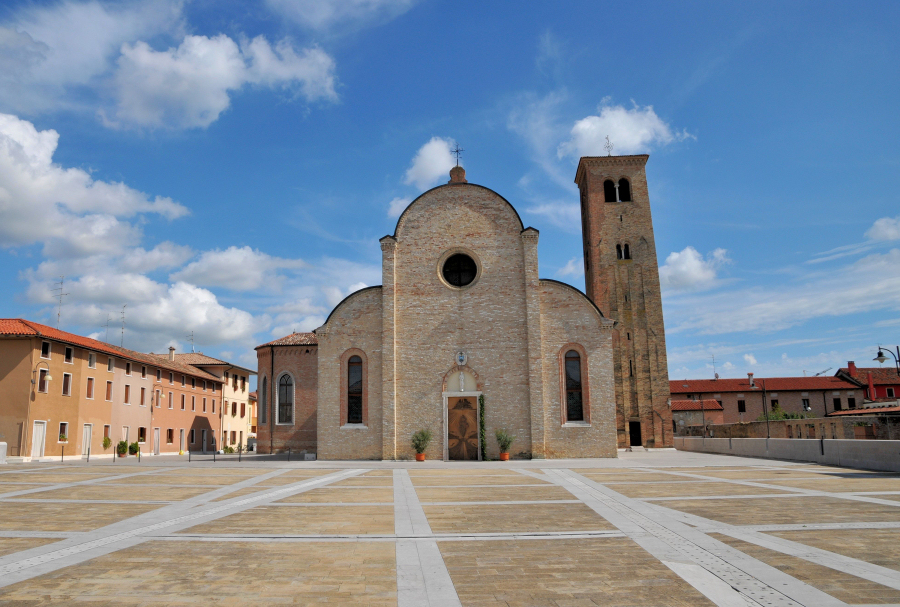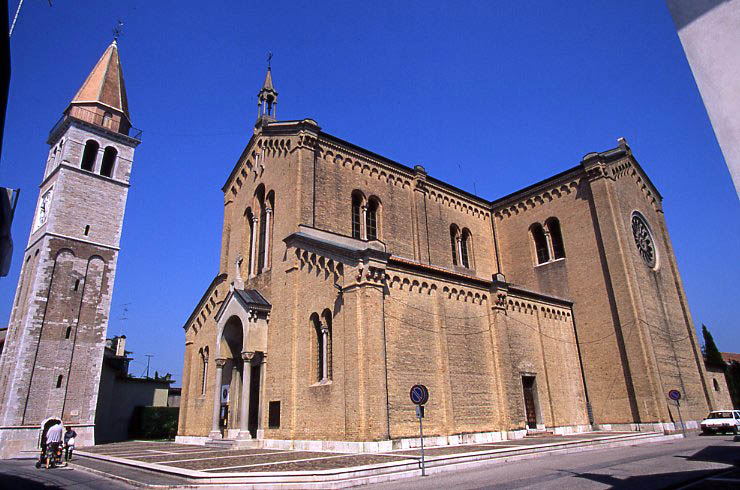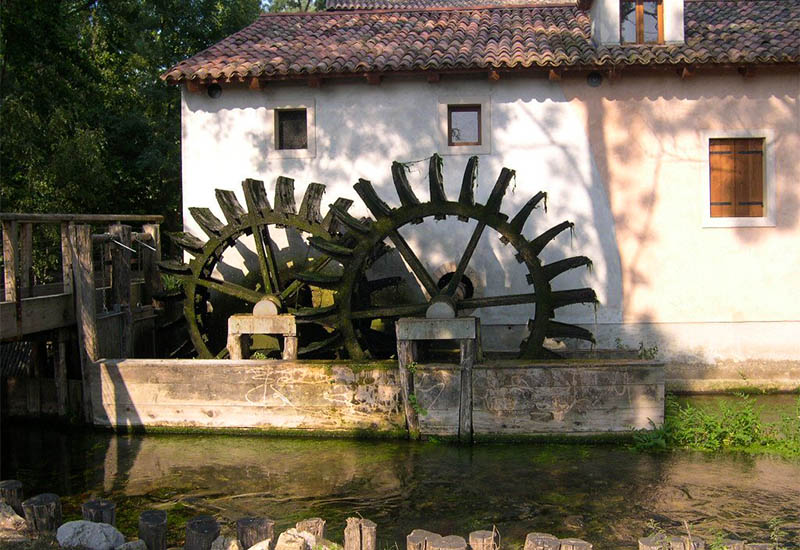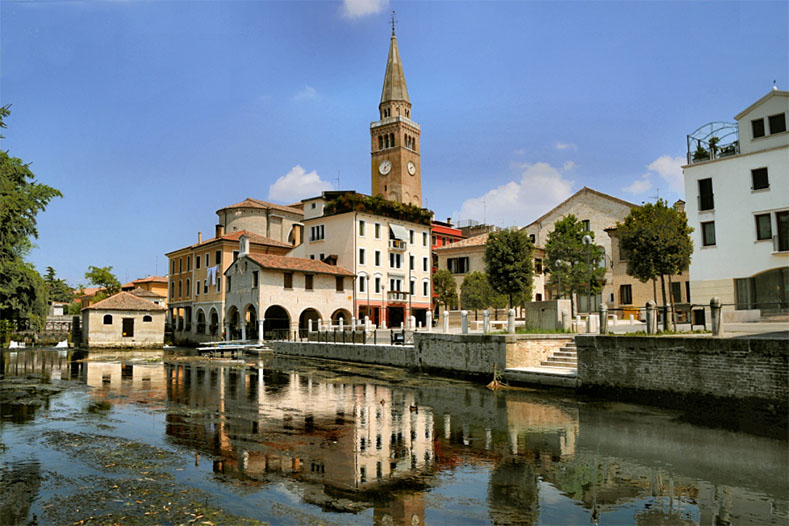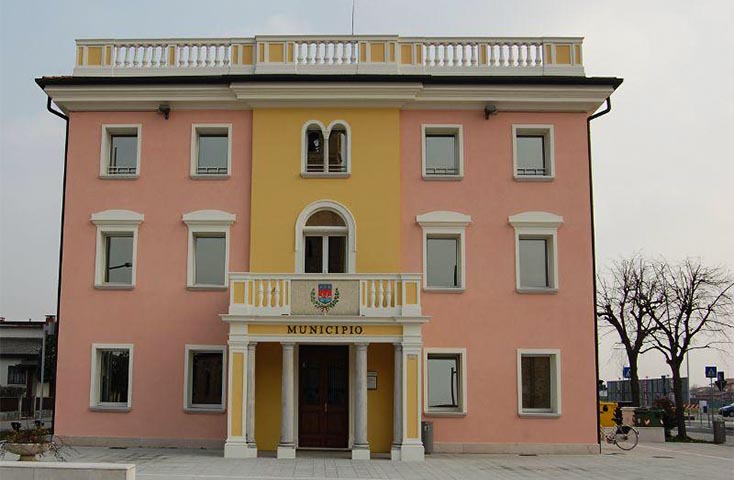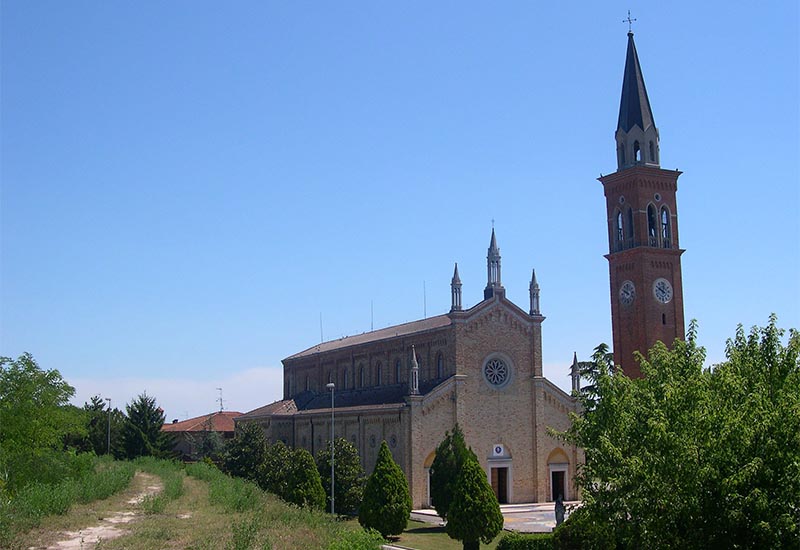 San Michele al Tagliamento